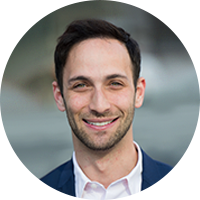 Jeffrey Bower
Principal and Owner
Bower & Partners Consulting Services
Jeffrey Bower is a digital payments innovation specialist, particularly for the unbanked. As founder of Bower & Partners, Jeffrey and his team work with national payment platforms, global corporations and governments around the world to design and launch digital payment ecosystems that enable the sustainable and profitable use of payments to achieve financial inclusion. Clients include payment platforms, financial institutions, the UN and the World Bank.
Jeffrey worked with the Better Than Cash Alliance, a United Nations-based partnership on digital payments, where he helped define digital payments strategies and launching national payment programs. Prior, he consulted with Scotiabank and launched the first digital money products the Americas in Haiti, Mexico, Colombia, and Peru.
Jeffrey began his career working with Transparency International and the United Nations Development Programme implementing successful development programs in the Middle East, East Asia and Africa. He is trilingual and has a Masters in International Relations from the University of Toronto's Munk Centre for Global Affairs.